FIFA 17 Tips to Win More in FUT Champions
fifahead
Date: Dec/26/16 17:41:08
Views: 1417
Most of you guys may be struggling with playing FUT Champions. So here are some tips as suggestions to help you win more in FUT Champions.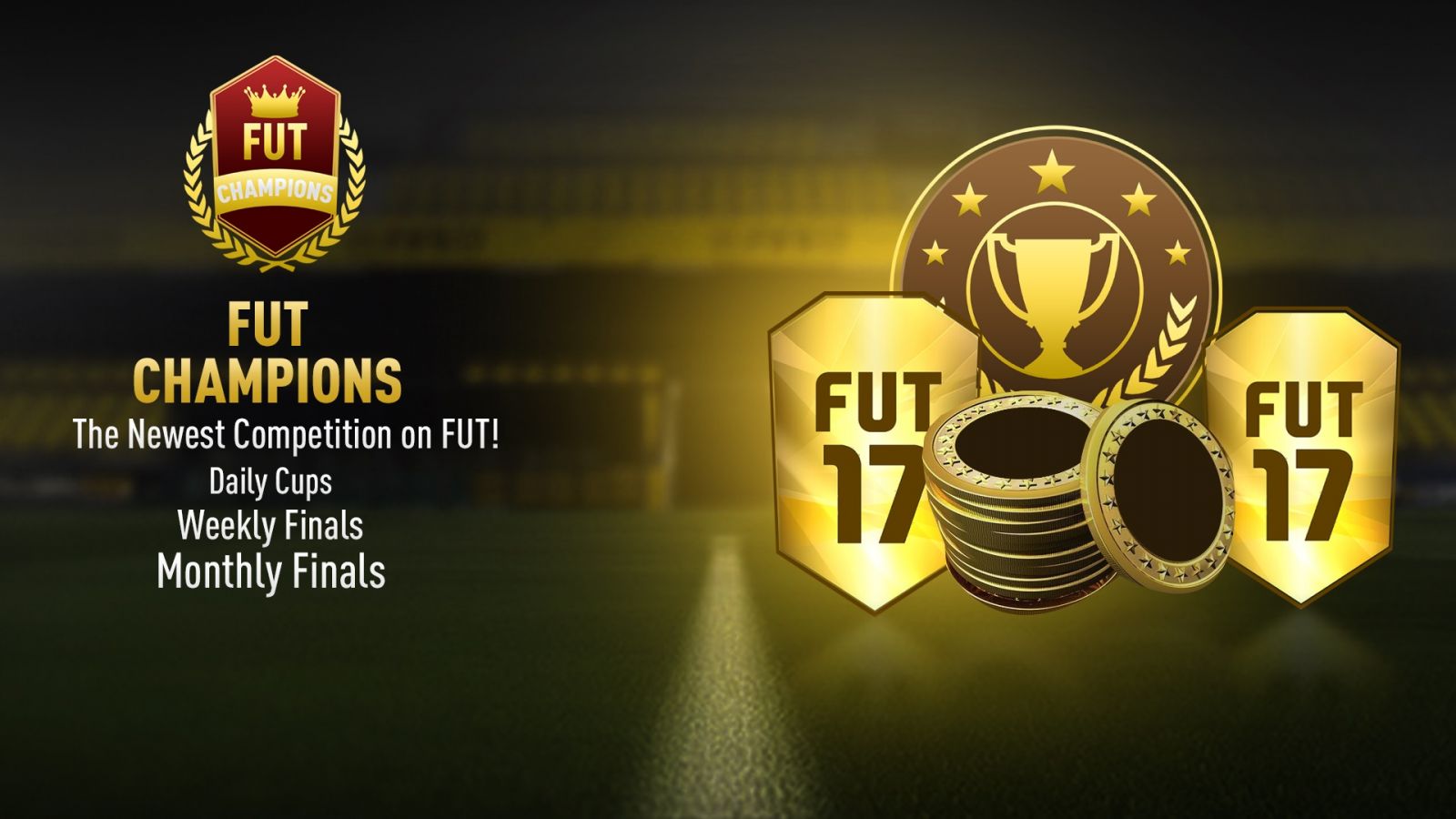 Below are some tips, which might be helpful or not. It's up on you.
1. Practice before heading into fut champs. If it's a new day of FIFA, don't jump straight into it, play some sweaty divisions until you get a good feel for the game again.
2. Don't overplay. Basically don't try and play all of your games at once, once you start losing, a streak may often occur. Take breaks often. Even if you're winning all of your games, you'll get that one game where you win on penalties. This'll drive your heart rate up and simply cause you to panic in the next couple of games.
3. Play with a formation you're used to. Make sure your practice with your team in the day or two leading up to fut champs. Finds your teams strength and weaknesses and improve from that.
4. Don't play when you're tired. If you've been busy all day and can only play late, then that's fine, but if you've been playing all day and it's getting late. Get some sleep before the losses start raking in.
5. Switch up your kits. Kits can be a psychological boost for confidence.
6. Watching other pros play can be very beneficial. Streamers and certain youtubers like: DrJarba, Gorilla, Lukasinho and so on. I agree on this. You can watch the pros videos to figure out how they make it. Then seek a proper and successful path for yourself. Suitable is the best. Meanwhile, don't give up practice, proper practice makes perfect.
What you should remember that keeping calm and focusing on your game is important. Of course, your playing skills is also important. Hope you can make it. Good luck. Need FIFA 17 coins for your game? We have cheapest FIFA 17 coins on sale. Although maybe we can't provide you professional FIFA 17 news, we can still offer you professional services with coins!